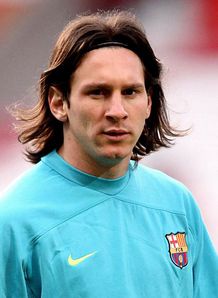 Barcelona are certainly doing everything in their power to hold onto their prized asset Lionel Messi. FIFA have ruled that Barcelona must let go of the Argentine international in order for the player to play at this month's olympics.

Barca officials, including manager Pep Guardiola is worried that Messi will miss the sides Champions League qualifiers later this month and have so far failed to release the 21-year old. Messi himself is keen to travel to Beijing and meet up with his international team-mates, but Barca have now lodged an appeal to the Court of Arbitration for sport (CAS).

"The CAS has registered an appeal from FC Barcelona against the decision made by the single judge of the Fifa players' status committee regarding the release of players for the Olympic Games," said a CAS statement. Barcelona argue the case that Olympic matches are not part of the international football calendar.

Although I totally agree with Barcelona in this case I can't see any other outcome other than Messi going to Beijing. There is no doubt Barca are a far worse side without the little magician and, although they probably will qualify for the Champions League proper, there chances will be dented by the lose of Messi.

Anyway, I've had my say, but what do you think? Will he stay or will he go? Register on the First For Football forum and express your opinion!
0 comments: